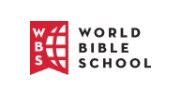 "Come and see the man who told me everything I have ever done. Could He be the Messiah?"
John 9:29 GNT
He knows you...let's get to know Him together! "One on one" in person, or via postal mail.
WBS lessons share the knowledge of who God is, who we are, and why we are here. They share the authority of the Bible as the inspired word of God. They share the Good News of Jesus – God's Son, God with us – and how to have a relationship with Him. They share Jesus' plan of salvation culminating with baptism for the remission of sins. They share how Jesus adds newborn Christians to His church and how this becomes our new spiritual family. Finally, they share how to grow into a spiritually mature person… living a life of love just like Jesus!
If you would like to learn more please contact Mike Robertson at worldbibleschoolncc@gmail.com.